Online Mock Test Platform Launched By CyberTecz
So far Cybertecz has launched a new online mock test platform for Exam preparing candidates. As many universities/ institutes are using online assessment tools to enhance and improve their examination structure.
Scope:
By attending exam on exam.cybertecz.in you will have a basic idea of what type of Questions are asked in Competitive exam. It will boost your preparation.
An aptitude test is useful to assess the problem-solving ability of the candidate. It is mainly used to assess the aptitude level of the student.
Many education institutes have started providing practice tests of aptitude for the students. It is useful to prepare for the campus placement process
This test is specifically applicable to software/information technology. The candidate needs to solve specific questions related to programming.
This test is useful to understand the knowledge of the candidate for a specific programming skillset.
Our platform supports the management of entrance exam processes like online registration, hall ticket generation, online test, merit list generation, etc.
Features:
Exam Scheduling: Schedule Exam according to time table
Standard Reports: Candidate can print/download results Score Card
Ranking: It will also where you stand among the other competitor
Instant result: Get assessment results instantly and online after submitting the quiz.
Correct Answers: The user can view correct answers to the question.
Performance indication: User Performance is also shown in the column chart and pie chart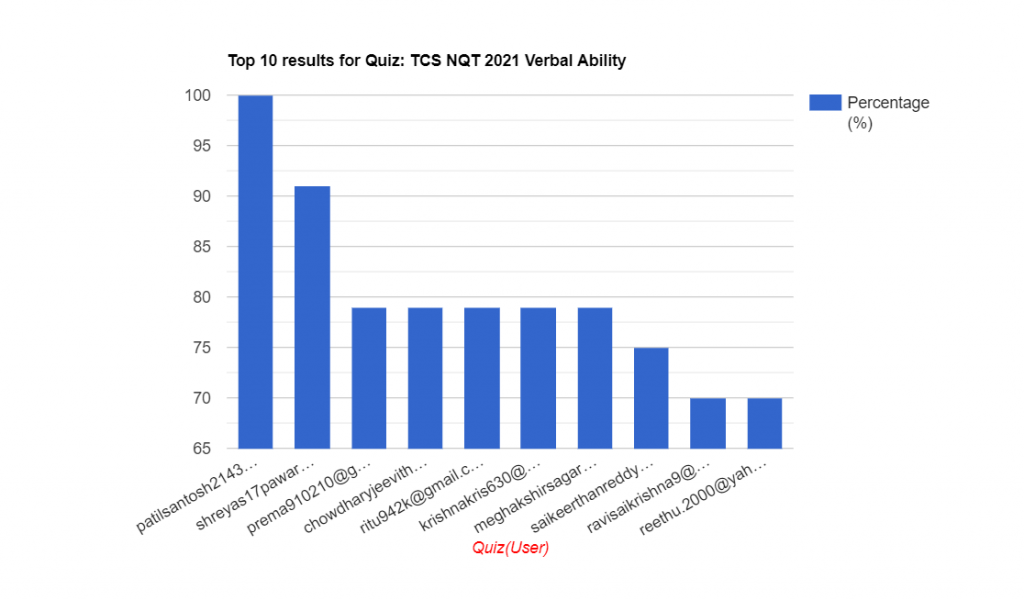 Compatibility:
User friendly: Quiz screen is a user-friendly layout with color codes of Attempted, unattempted, review later, and unseen question.
Compatible with India examination System
Note: After Registration on Exam.cybertecz.in In case you haven't received the verification mail then your account will get auto activated within 1 – 2 hours
Join Telegram Group of Daily Jobs Updates for 2010-2023 Batch: Click Here
If You Want To Get More Daily Such Jobs Updates, Career Advice Then Join the Telegram Group From Above Link Also Press Red Bell Icon At The Left Side of Page To Subscribe our Updates.
Webinar on How To Become Full Stack Developer: Click here
TCS NQT 2021 Registration has been Started For Across India: Click here
Accenture Hiring Freshers of Package 4.5 LPA Across India: Click here
Why You're Not Getting Response From Recruiter?: Click here
Top 5 High Salary Jobs in India IT Sector 2021: Click here
Whats is the Difference Between CV and Resume?: Click here
How To Get a Job Easily: Professional Advice For Job Seekers: Click here
A Leadership Guide For How To Win Hearts and Minds: Click here
How To Improve Communication Skills with 12 Strategy: Click here
Career Tips for Freshers: Top 7 Hacks To Land Your Target Job: Click here
Cryptocurrency Payments will be soon Supported by Google Pay: Click here
Feel Like Demotivated? Check Out our Motivation For You: Click here
Top 5 Best Mobile Tracking App in 2021 For Mobile & PC: Click here
5 Proven Tips For How To Look Beautiful and Attractive: Click here
Home Workouts During The Lockdown For Fitness Freaks: Click here
What is Big Data Analytics? Does it Require Coding?: Click here