Clario Careers 2022 Hiring Freshers as Software Engineer of Any Degree Graduate
Clario Careers 2022: At Clario, we put people first, always. We are united and driven by patients, committed to making a difference, and we are always looking for the best talent to help us transform lives. We value the contribution each of our people brings. It's only through our people that we can continue to innovate technology that will shape the future of clinical trials.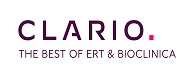 Company: Clario
Official Website: Clario
Wikipedia: Clario Wiki
Profile: Software Engineer
Degree Needed: B.E/B.Tech/M.E/M.Tech
Passout Year: 2020/2021/2022
Job Location: Bangalore
Salary: As Per IT Standards
Experience Level: 0 – 0 Years
Jobs By Location And Passout Year:
Qualifications:
Bachelor's Degree strongly preferred
Experience:
1+ years of software development experience
Experience working with clinical trials and/or within pharmaceutical environment preferred
Working knowledge of the drug development process including knowledge of FDA requirements for GxPs and 21 CFR Part 11
Proven problem solving abilities
Additional skill set:
Ability to work in group setting and independently; ability to adjust to changing priorities
Unwavering commitment to service and product excellence
Strong interpersonal and communication skills, both verbal and written
Strong documentation and organizational skills
Ability to project and maintain a professional and positive attitude
Pay After Placement, 100% Assured Job Opportunity Program With CTC Upto 12 LPA: Register Now
Primary Responsibilities:
Ensures software applications are built with quality while conforming to corporate and regulatory processes and practices by
Performing requirements analysis, proactively identifying deficiencies, ambiguities, and outstanding questions
Identifying and communicating clear distinctions between business requirements, design, and implementation constructs
Following established software patterns and development processes
Writing simple concise unit tests with appropriate code coverage
Identifying, documenting, and communicating steps to reproduce and workarounds for bugs
Identifying gaps and deficiencies in requirements, design, development, testing, support processes
Delivering tested code in consistently timely fashion with a high degree of efficiency and a low frequency of bugs (or reopened bugs)
Identifying design alternatives, questions, and trade-offs
Identifying gaps, problems, and weaknesses in software solutions by performing code and design reviews
Demoing application features and fixes with product management and users
Providing advice and instruction to software quality assurance team in identifying points of emphasis in regression testing efforts
Ensures software applications are built on schedule and on budget by
Escalating risks to quality and timelines appropriately
Effectively transitioning between unrelated tasks
Troubleshooting and support coding
Appropriately seeking help/mentoring
Estimating development efforts based on detailed design
Ensures software applications are effectively supported by
Definitively isolating problems/bugs to a component
Troubleshooting and support coding outside of your personal or company experience background
Maintains quality service and departmental standards by
Reading, understanding and adhering to organizational Standard Operating Procedures (SOPs)
Apply Link: Click here
CyberTecz Jobs is Available on Play Store, Download Now & Get an Inside Look into Jobs: Click here
Clario Interview Questions for Technical Round: Click here
HR Interview Questions of Clario: Click here
How To Write Resume For Getting Shortlisted In Clario: Click here
Clario Mock Test with Aptitude and Coding Assessment: Click here
Clario Recruitment Process, Test, and Exam Pattern: Click here
Join Telegram Group of Daily Jobs Updates for 2010-2023 Batch: Click Here
Abroad Jobs Opportunities for Professionals & Freshers, Apply Now: Click here
If You Want To Get More Daily Such Jobs Updates, Career Advice Then Join the Telegram Group From Above Link Also Press Red Bell Icon At The Left Side of Page To Subscribe our Updates.
Adobe Careers California 2022 Hiring Freshers as Software Engineer Interns: Click here
How To Introduce Yourself In an Interview, Professional Advice For Job Seekers: Click here
Microsoft, Google, Cognizant, Capgemini, Syntel, Top MNC Companies Hiring Freshers: Click here
Why You're Not Getting Response From Recruiter?: Click here
Top 5 High Salary Jobs in India IT Sector 2021: Click here
Covaxin vs Covishield Which One is better? effectivity rate: Click here
A Leadership Guide For How To Win Hearts and Minds: Click here
How To Improve Communication Skills with 12 Strategy: Click here
Career Tips for Freshers: Top 7 Hacks To Land Your Target Job: Click here
Which Graphics Processor is Best for Gaming 2021?: Click here
Feel Like Demotivated? Check Out our Motivation For You: Click here
Top 5 Best Mobile Tracking App in 2021 For Mobile & PC: Click here
5 Proven Tips For How To Look Beautiful and Attractive: Click here